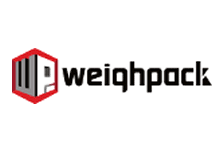 Weighpack Packaging Solutions
With more than 40 years of experience in the fastener industry, we can assure you of the fact, that in case you decide to purchase a machine at Weighpack, not only do you get the latest technology and state of the art equipment, but also the experience of handling numerous different parts on one single packing system. Our Weighpack team of engineers is ready to advise and serve you to get your packaging department automated, your quality upgraded and save you on labour.
When Weighpack in The Netherlands was founded in 1974 with the aim to design, manufacture and service packaging lines for high density, high weight, technical products, it marked the start of a company, which over the years would become the world's most renowned specialist in complete hardware packaging lines now exporting it's Hardware Systems to more than 45 countries around the world.
Weighpack is specialist in development and production of inspection and weighing machines as well as complete packaging lines for technical products. For many years Weighpack is providing heavy duty, high quality packaging lines, therefore our machines guarantee reliability and safety. We know how important flexibility is, that is why we always construct flexible custom made machines.
Upgrading your production process by using automatic dosing inspection and packaging equipment is an important forward step in expanding your company. Your customers will always obtain all kinds of product in the correct package, marked with your own company label.
Our company motto is Thinking Ahead, what means that in every Weighpack machine, you will find the innovation solution as increased precision and efficiency. A company with a sound financial basis and more than 40 years experience guarantees common success and win-win situation.
Terug naar het overzicht
Inschrijven voor onze nieuwsbrief
Wilt u ook periodiek de nieuwsbrief van Business Netwerk Haaglanden ontvangen, schrijf u zich dan nu in via het onderstaande formulier: